Choosing the correct size snow chains couldn't be easier.
On the tyre wall there will be a set of numbers (e.g 175/70/R13)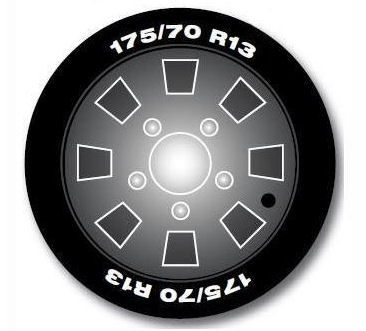 Simple choose your tyre size from the drop down box and we will do the rest.
Fitting your Snow chains.
Fitting your snow chains is easy and hassle free. Smiply stretch over the tyre, moving the vehicle
foraward one half turn to completely cover the tyre. Check out the video tab for more info.

No tools or vehicle jack needed.